Episode 51: James Craig Hartz Jr.
|
Oregon State University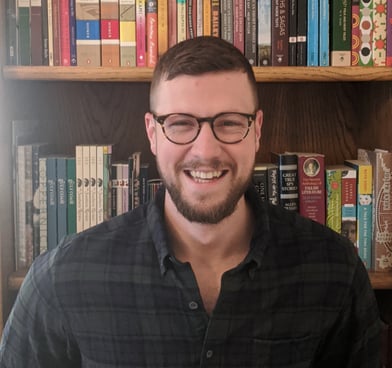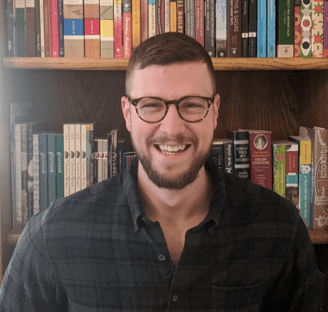 On this episode, James Craig Hartz Jr., a Combat Medic turned MFA graduate, tells Jared about flipping the traditional military homecoming story into one filled with resilience, hope, and hard-won healing. He also discusses the role of mythology in modern fiction, the criticality of OSU's graduate student union for pay and benefits, and his experience of concentrated solitude and intentional boredom at a graduate student writing retreat in the Oregon woods.
James Craig Hartz Jr. earned his MFA in fiction from Oregon State University after serving four years in the US Army as a Combat Medic. His writing has appeared in Witness Magazine, the tiny journal, F(r)iction, and Watershed Review. His fiction has been nominated for Best American Short Stories and he is the winner of Witness Magazine's 2022 Literary Award in Nonfiction and the tiny journal's "(re)tell me a story contest." Find him on Twitter @jchartz2 and at his website: www.jamescraighartzjr.com.